If you build it, they will come.
With the help of Ahern Entertainment, gathering attendees at conventions and trade shows is easier than ever. Our range of general equipment, aerial lifts and specialized machines offers convenience across the convention floor, from show management to booth setup.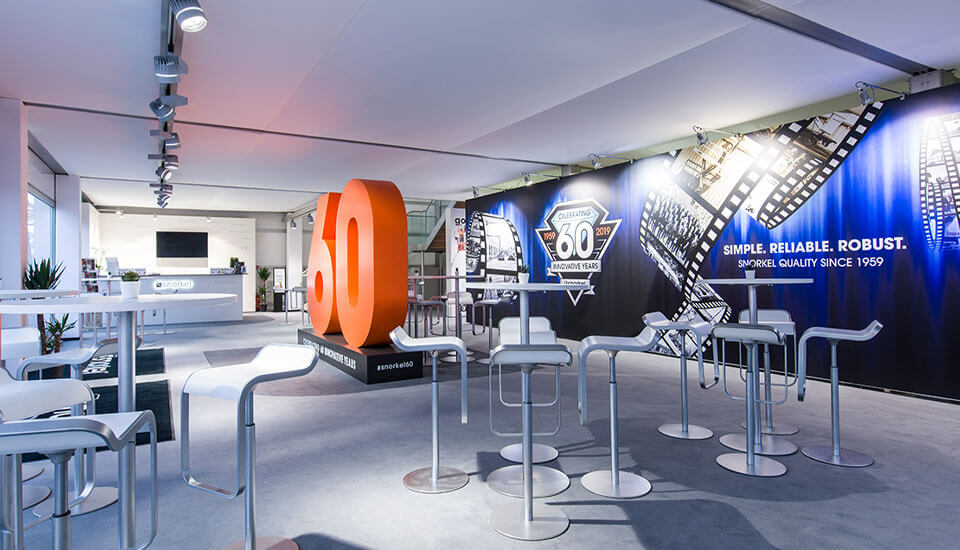 Specialized Equipment
Trade Show Mobile Office
Drive projects forward with the Trade Show Mobile Office, developed by Ahern Entertainment for event and show management. Easily manage large venues or multiple locations from your seat. Built-in features include a file holder for important documents and materials, highly visible ID card holder at the front, USB port for charging mobile devices and a handy cup holder.
Industry-specific features:
Easily accessible document holder
On-board USB port
Dedicated ID card holder
Convenient cup holder
Snorkel 600AJN
Built to be the ultimate trade show boom, the Snorkel 600AJN is an articulated jib boom lift with narrow design to work at convention centers and similar venues. Its custom features offer superb maneuverability and slim dimensions for high productivity from the ground up.
Industry-specific features:
Narrow boom design - 7 ft. width (1 ft. less than standard designs)
Zero tailswing
90° corner turns
Basket designed to hang signs
Buckets help to raise lighting and canopies
Optional cooling fan
Tapered Blades Attachment
Replacing standard forks on a forklift, a 72 in. tapered blade design allows for rolls of carpet to be held lengthwise during transport in tight areas, such as convention centers.
Popular products
Forklifts - Unload freight
Scissor lifts - Hang drapes and signage, build multi-story booths
Boom lifts - Hang lights and signage
3-wheel carts, 4-wheel flatbed carts - Deliver furniture and carpet
Scooters - Show management
Light tower – Illuminate exterior spaces (loading docks, parking lots)
---
The Ahern Advantage
YOU DESERVE THE VIP TREATMENT
Ahern Entertainment is dedicated to supporting your live events and filmed productions from opening day to the final performance.
On-time delivery and pick-up

Clean and well-maintained equipment

Fully charged/fueled upon delivery

Clear and concise invoicing

24/7 technical support

On-site safety training available

Time-saving machine attachments
Contact us any time at 855-853-2487 or send us a message at TheAdvantage@ahern.com.
---