Protect your crew and your bottom line with durable, quality trench safety rental products. Ahern Rentals Trench Safety carries an array of equipment to create a safe working environment on excavation, trenching and underground utility projects.
Regions served: Southern California, Southern Nevada, Southern Utah, Northwest Arizona
Trench Shields
Trench Shields
4" & 6"
Designed with narrow sidewalls, these lightweight trench shields are the industry standard workhorse that deliver rugged performance and reduce labor time with good depth ratings. Ideal for use with 30,000-80,000 lbs. excavators.
Slide Rail
This slide rail is a highly versatile vertical sheeting and trench support system. Its modular design can be used with side panel lining plates or in-line sheeting templates to provide underground trench support where ground conditions or infrastructure prove problematic.
Steel Frame Aluminum Trench Shield
Engineered to offer the protection and security of steel trench boxes at less than half the weight. Steel frame aluminum trench shields are strong enough to keep workers safe yet lightweight for easy transportation and assembly, making them ideal for smaller jobs and in place of steel trench boxes.
Hydraulic Trench Shield
Ideal for irregular size excavations, this uniquely designed manifold of hydraulic trench shields allows precise control of fluid to each cylinder while safely outside the trench. With hydraulic and static options, the hydraulic trench shield can apply full pressure on the sides in hydraulic mode, or work like a standard trench box in static mode.
---
Shoring
Vertical Aluminum Hydraulic Shores
To prevent cave-ins under the most unstable soil conditions, vertical aluminum hydraulic shores apply hydraulic pressure to support the side walls of the trench. This safe and simple shoring solution is quick and easy to install and remove from the top of the trench.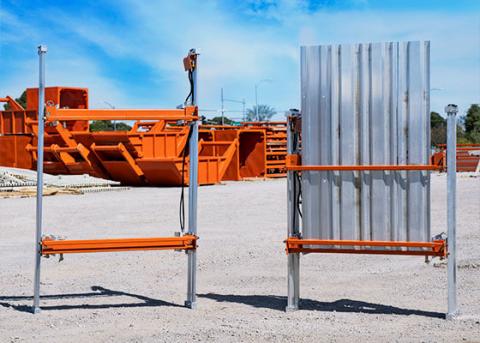 Aluminum Red Shores
Corrugated aluminum hydraulic end shores are ideal for adding third-sided protection to a trench when working next to buildings or existing structures. The specialized hydraulic shores utilize hydraulic telescoping steel-enclosed cylinders as spreaders.
Trench Plates
Steel trench plates are made with diamond-shaped welds to create a secure, skid-resistant surface that meet local regulations and increase jobsite safety.
Heavy-duty trench plates offer versatility on construction sites to preserve flooring while moving large or heavy equipment; to provide a secure surface in areas that are wet, soft or saturated; or to protect infrastructure and other objects during demolition projects.
All standard sizes are 1 in. thick. Special sizes available upon request.
4 ft. x 8 ft.
5 ft. x 10 ft.
6 ft. x 8 ft.
6 ft. x 10 ft.
6 ft. x 12 ft.
8 ft. x 10 ft.
8 ft. x 12 ft.
8 ft. x 16 ft.
8 ft. x 20 ft.
---
Confined-Space Equipment
Aluminum Telescoping Tripod
In confined-space entry and rescue situations, your equipment must operate quickly and efficiently. Our full line of high-quality, rugged confined-space rescue equipment and confined-space retrieval
systems meet a variety of safety needs. Plus, we offer customized solutions for spaces of varying size, shape, orientation and location.
Electric Ventilation Blower
High-velocity, portable axial fan blowers provide adequate ventilation in confined workspaces. Our 8-inch axial blower with canister is equipped with 25 feet of ducting.
This lightweight unit is designed with a quick-connect clipping system to easily attach the canister with no tools required. Use input for powerful extraction or output for ventilation when working in confined spaces.
Gas Ventilation Blower
Without using an electric power source, our gas ventilation blower exhausts ventilation for a safe confined workspace. For versatility and power, our ripcord ventilator is designed for maximum performance.
Place the ripcord ventilator onto an open manhole to clear the hazardous atmosphere from confined spaces. The gas ventilator pulls the air and discharges dangerous gases for a safer and cleaner work environment.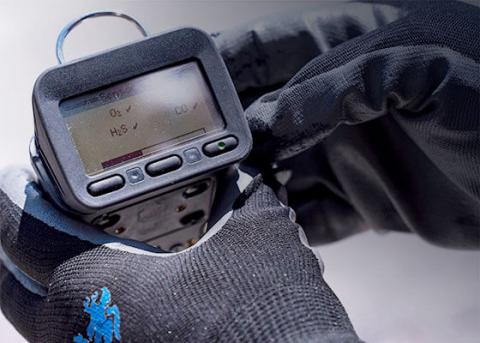 Gas Monitors
Portable gas monitors detect combustible, flammable and toxic gases, as well as oxygen depletion in a confined workspace. Identifying potential toxic or explosive gases can reduce the risk of injury, illness or death.
Test Plugs
To test for leaks and pressure levels in pipes, our multi-size back and front pipe plugs can expand to fit for better control of flow. Made with high-quality materials, our line of pipe plugs is 50% lighter and substantially more flexible than other brands.
---
Site Support
Sifter Box
Sifter boxes separate large stones and other debris from existing backfill material. Screens are constructed of heavy-duty vertically placed bars and are available in 1, 3, 4 and 6 in. widths.
Deflection Gauge
For fast, quality testing of new underground pipeline installations, our deflection gauges are available for any size pipe. Rugged construction can stand up to multiple uses.
Bedding Box
Bedding boxes eliminate the waste of excess bedding material while maximizing equipment efficiency at the jobsite. This heavy-duty box is strengthened by an inner core of hardwood on the top frame. Built extra tough, clean sweep ends and corners are reinforced to meet the needs of construction sites.
Track Out Grid
Shake off loose debris lodged in your truck tires before leaving the jobsite. Place the angular Track Out Grid on the haul road before entering paved streets to shake, flex and dislodge loose mud, dirt, stones and rocks from the treads.
---
Contact our trench safety experts today at 800-400-1610