Fri, March 11, 2022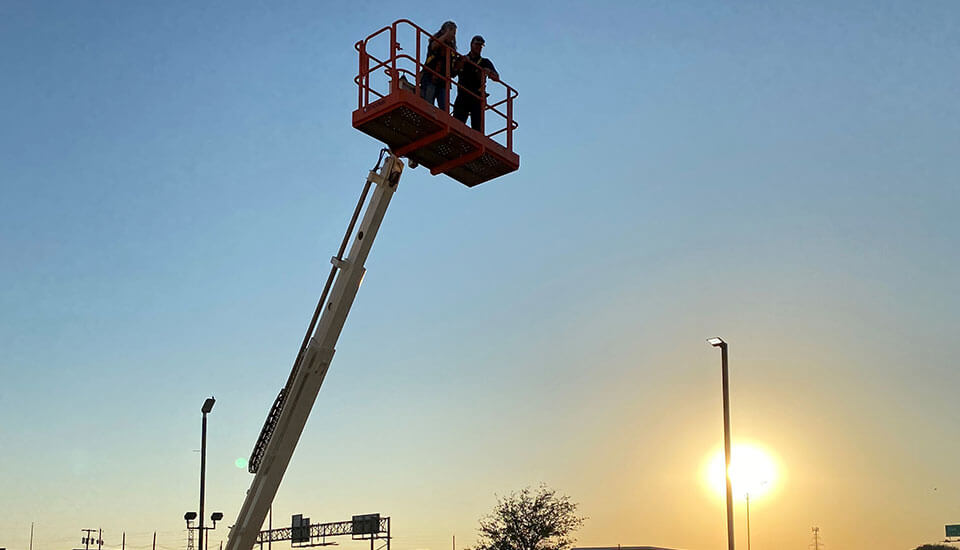 Every year during National Women's Month, different organizations and businesses hold events to network and to promote women in the construction industry. This year, the National Association of Women in Construction (NAWIC) hosted an event in conjunction with Ahern Rentals in South Fort Worth, Texas.
NAWIC bills itself as
"an association dedicated to career growth and development for women in construction."
The organization offers educational resources and scholarships, hosts an annual conference and publishes a bimonthly magazine, among other activities.
Ahern Rentals assisted in planning the event, which took place on March 10, 2022, at the South Fort Worth Ahern branch and included a food drive to benefit the Tarrant County food bank. Guests were treated to a taco truck, drinks and games, including a competition to see who could drive a Snorkel S3215E scissor lift through an obstacle course the fastest. Another game saw guests go up in a Snorkel TB42 boom lift and drop balls on a target to win gift cards, Ahern merch and other prizes.
South Fort Worth branch manager Larry Walls, dispatcher Cole Eastwood, service manager Dennis Bolenbarker, and sales representatives Drew Polk and Jimmy Eastwood were in attendance.
For more information on the National Association of Women in Construction, visit nawic.org.