Ahern Access Fleet Manager is your solution to getting the most from your equipment rentals. Track your rentals and utilize telematics to understand where and how your Ahern Rentals equipment is being used.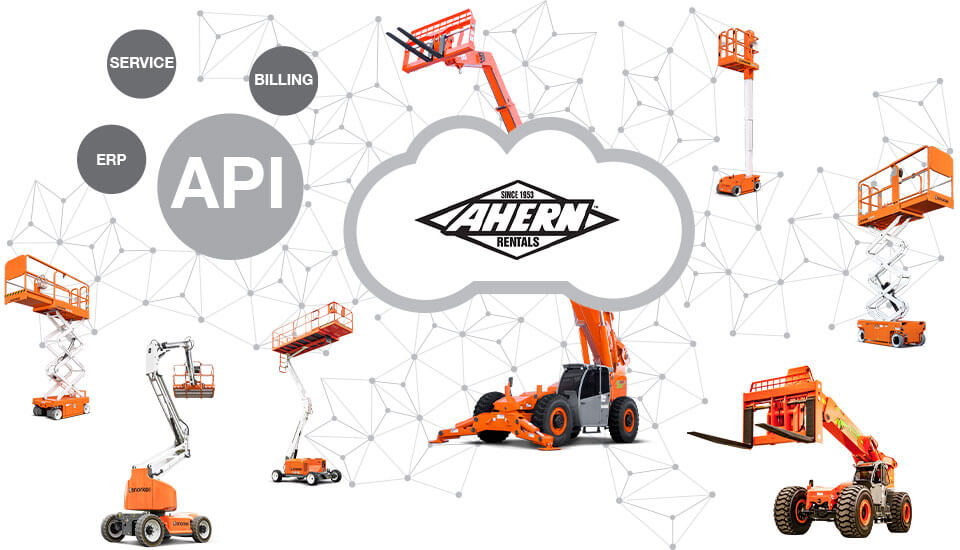 Core Features
Locate your equipment on the map
Track equipment usage
Geo-fence your jobsite perimeter
View rental contract status
Ahern Access Fleet Manager Pro is our customized fleet management solution to support your mixed fleet of owned equipment and Ahern Rentals equipment on a single platform. Ask your Ahern Representative about Ahern Access Fleet Manager Pro today.
Pro Features
Track owned equipment1
Optional access control2
Customize reports and alerts
1Requires supported Telematics device with monitoring subscription. 2Ask for pricing and availability.
---
Track and manage your entire fleet from your smartphone.
Maintain full control of your assets no matter where your equipment is located.
With smart mobile monitoring, pinpoint service and maintenance needs for your equipment before potential breakdowns. Sensors are integrated to monitor machine health and provide critical alerts reducing downtime and costs.
Chat features allow direct communication between operators, service managers and technicians for faster servicing. Provide remote customer support with key information including machine activity, error codes, working or idle hours, fuel levels and more.
Ahern Access Fleet Manager is included with your Ahern Access account. Download the Ahern Access Fleet Manager app for Android or iOS.