Ahern Rentals is an Awarded Vendor through the TIPS (The Interlocal Purchasing System) Purchasing Cooperative.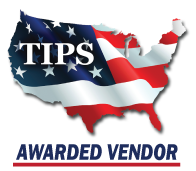 Ahern Rentals rents and sells equipment to all levels of government, special districts, nonprofit and educational customers across the U.S.
When natural disasters or other emergencies occur, Ahern Rentals supports government agencies and their contractors with a full line of equipment. Our 24/7 live customer service helps you focus on what's important ­— rescue and recovery.
Dedicated government sales team
24/7 customer service
Cooperative purchasing solutions
Emergency & disaster response products and services
Commitment to contract compliance
Contract number 191001
DUNS – 016908464
CAGE Code – 4WX87
NAICS – 532412
Credit cards and purchase cards accepted
---
For more information, contact gov@ahern.com or call 702-478-1099.